AP® Computer Science Principles
AP® Computer Science A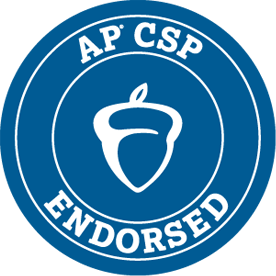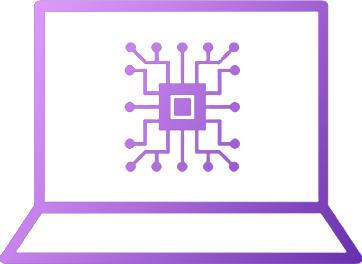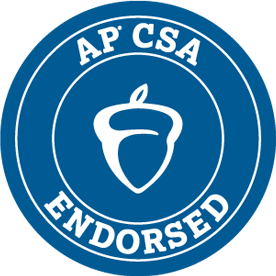 NJCTL is recognized by the College Board® as an Endorsed Provider of curriculum and professional development for AP® Computer Science Principles (AP CSP) and AP® Computer Science A (AP CSA).
Using an Endorsed Provider affords schools access to fully-aligned resources including a pre-approved syllabus, curriculum, and officially recognized professional development that prepares teachers to teach the course.
Teaching Materials
NJCTL's free computer science curriculum teaches students how to use text-based programming to solve real world problems, and provides everything needed to get students programming on their first day of class:
Presentations with instructional videos
Guided programming activities
Interactive embedded formative assessment
Classwork-homework
Labs
Quizzes and tests
Unit plans
AP test prep
An approved AP syllabus with a year long plan
These comprehensive resources and materials make planning fast and easy, while eliminating the need for textbooks. Designed to support a social constructivist learning environment, NJCTL materials make learning engaging and accessible to every student. Materials are also fully editable so you can tailor them to meet any individual needs.
Teacher-Facilitated Courses for Students
NJCTL offers online computer science courses that teachers can use with their students to support personalized instruction while providing complete oversight of individual students progress. These courses match the free, editable classroom materials, enabling flipped classroom approaches.
Professional Learning
NJCTL's unique approach to professional learning teaches the content of AP Computer Science, and how to teach that content to students. Teachers learn from the same College Board-aligned materials they will use to teach their students, making planning fast and easy. Even with no prior programming experience, they will be well-equipped to prepare their students for the AP Exam. NJCTL's courses are online and asynchronous; teachers can learn anytime, anywhere, with timely instructor support available throughout the duration of the course.
NJCTL tuition is only $180 per graduate credit. ($144 per credit for NJEA Members.)
Click on any tile below to register or learn more about each graduate course
Secondary Teaching Methods
AP® Computer Science Principles
AP® Computer Science A
AP® and Advanced Placement® are registered trademarks of the College Board. Used with permission.