What is the Story Behind Generous Donations from the Thompson Family Foundation?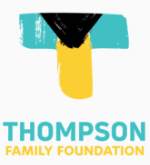 Wade Thompson was a business leader after our own hearts. Known for his practical, detail-oriented approach and powerful work ethic, he established Thor Industries in 1976 together with his business partner Peter Orthwein. In 1980, they purchased the then money-losing Airstream brand and immediately began to set it on course toward holding the number one position in the recreation vehicle market as it does today.
Known for his aversion to debt, Wade Thompson arrived at Airstream's company headquarters handing out black pens and telling his new associates, "There isn't going to be anymore red ink at this company."
Sadly, Wade Thompson died of complications related to colon cancer at the age of 69, but the work of the Thompson Family Foundation continues not only in providing substantial support the development of NJCTL's free, editable course materials, and scholarships to enable teachers to build their skills in much-needed fields in STEM, but also in spearheading the preservation of the Park Avenue Armory in New York City, providing a major grant for educational opportunities related to New York at Its Core – a seminal exhibit at the Museum of the City of New York, as well as funding ground-breaking cancer research at the Weizmann Institute of Science in Israel, and Memorial Sloan Kettering Cancer Center.
Alan Siegel, who serves as an officer and director of the Thompson Family Foundation, Inc. said, "I believe that STEM education, particularly, physics and math, is essential in this rapidly evolving world. A business leader such as Wade Thompson, must understand the fundamentals of contemporary technology in the office and the factory. Industry requires that its line personnel have at least basic STEM skills, and of course, NJCTL is right 'STEM education is a pathway to academic and professional success'."