Cape May Teacher Becomes 300th Graduate of NJCTL's Physics Program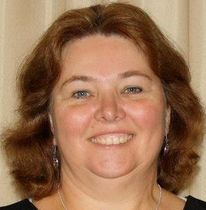 MIDDLE TOWNSHIP – August 3, 2023 – Continually addressing the need for more physics teachers in New Jersey classrooms, the New Jersey Center for Teaching and Learning (NJCTL) is celebrating the 300th graduate of the program
Martha Cella, who teaches physics and special education at Middle Township High School, recently completed the endorsement program. Cella was attracted to the low tuition, as well as NJCTL's results-driven approach to preparing teachers in STEM courses, including physics, chemistry, math and computer science.
"Most schools in my area have biology teachers, but physics teachers are hard to find," Cella said. "I chose to pursue a physics endorsement because it's marketable and because physics is really fun for the students."
Cella noted that her special education students benefit from the type of hands-on learning that through NJCTL's physics curriculum.
"The materials and experiments are awesome," she said. "They contain everything you need for your students, so you save planning time and don't have to reinvent the wheel. You can focus on your students and their individual needs."
Cella has taught at Middle Township High School since August 2020, following many years of serving as a substitute teacher. She graduated from Drexel University in 2010 with a degree in elementary education.
"It is exciting to see my students so engaged. I love watching them solve a problem together because you can see the wheels turning," Cella said. "By the end of the year, my students were using physics language to describe things, even outside of class. Several of them have encouraged their friends to take physics next year because it's so much fun."
NJCTL was one of seven institutions in the United States to be awarded membership in PhysTEC's 5+ Club last year. PhysTEC is the flagship education program of the American Physical Society and the American Association of Physics Teachers. Learn more about NJCTL at NJCTL.org
Tags: News