Mathematics Courses for Graduate Credit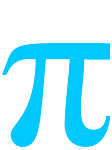 Taking Courses
This program provides currently certified teachers or aspiring teachers the opportunity to take individual NJCTL Online Courses for graduate credit as a non-matriculated students. These courses provide all the required instruction in both mathematics content and teaching methods to prepare an individual to teach mathematics and pass the state teacher assessment (i.e. praxis) in matheamtics.
By taking courses a-la-carte, individuals may earn credits towards a teaching endorsement, meeting permanent certification requirements, meeting continuing education/professional development requirements, to prepare to teach an AP course to to obtain Instructor Credentials from the local college to teach dual enrollment courses.
Available Courses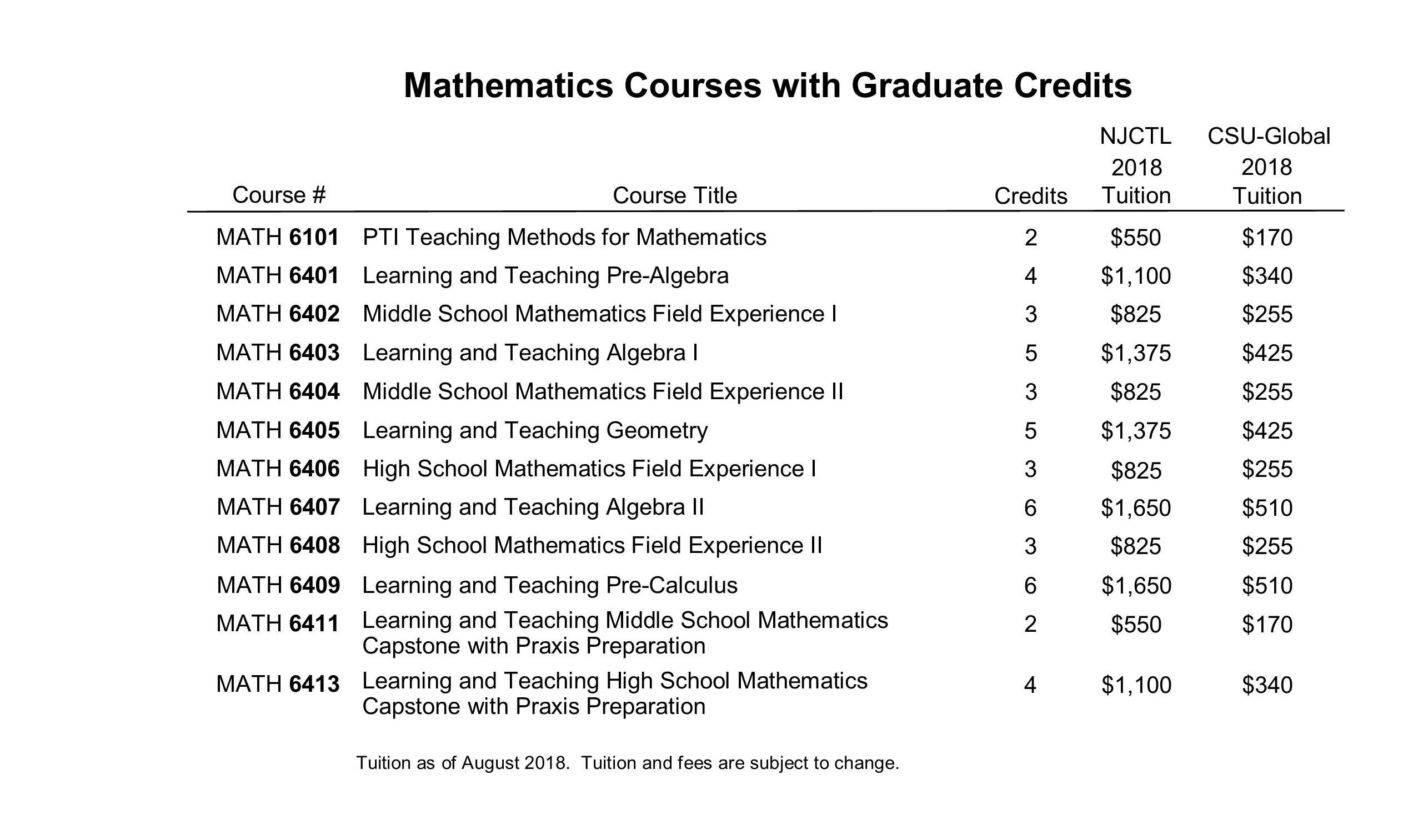 Click here
for NJEA pricing, reflecting 20% discount on NJCTL tuition.
These graduate level classes may be taken with NJCTL for professional development credit hours only or through our partnership with Colorado State University - Global Campus, participants can have these courses placed on a CSU-Gloabl graduate transcript (restrictions and fees apply).
Click here to learn more about having NJCTL credits transcribed onto a CSU-Global Graduate Transcript.
Additionally, individuals who complete the NJCTL NJ Mathematics online courses are eligible to go on to complete a Master of Science in Teaching and Learning with Subject Matter Specialization in Mathematics degree with CSU-Global.

Tuition
Click here for current NJCTL tuition rates.

Due to NJEA being the founder and largest supporter of NJCTL; NJEA members receive a discount of 20% off of NJCTL Tuition.
Financing is available through Greater Alliance Federal Credit Union (GAFCU), click here to learn more.
All individuals who pay for the entire program up front (through GAFCU financing or other means) are entitled to a 5% discount for paying in advance.
How To Enroll and Next Steps